I found this: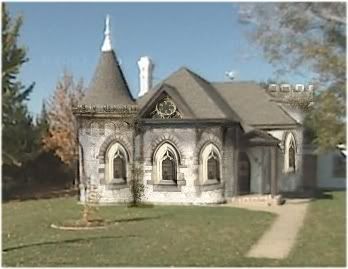 Two stories, Three bedrooms, two bathrooms, 2300 square feet.

Okay, I edited the picture, but ... not a whole lot. This was absolutely do-able. And well within our price range. And exactly where we were looking to buy a house.
I did email the realtor last night, but I still hadn't heard from him and I was so excited to have a look at it, I called him this afternoon to see when we could arrange for a showing, and he said it's been sold.
Sold.
Yeah.

I dunno why it's still listed.
So this is the second time in the last few months I've spent days scouring the real estate website, finding a whole lot of nothing after nothing after nothing and almost giving up hope, when suddenly I stumble onto something so perfect, I couldn't have created it myself. And I think how great it'll be to raise my kids in that sweet little house, and not have to rent anymore, and make all of my husband's and my dreams come true
And then I get my heart broken.

I dunno how many more times I can do this..